hidden.locationBanner - node /sites/retail/contents/stores/united-states/texas/houston
Kirby
Monday: 1:00pm - 10:00pm
Tuesday: 1:00pm - 10:00pm
Wednesday: 1:00pm - 10:00pm
Thursday: 1:00pm - 10:00pm
Friday: 12:00pm - 11:00pm
Saturday: 12:00pm - 11:00pm
Sunday: 1:00pm - 10:00pm
5515 Kirby Drive
Houston, TX 77005
Houston Ice Cream Shop in Upper Kirby
Want to have your Ben & Jerry's ice cream the way it was originally intended? Head over to our locally owned and operated ice cream shop in Upper Kirby and dig into any of our euphoric ice cream flavors – just like the first scoops served up by Ben and Jerry themselves!

We also offer catering and can deliver Ben & Jerry's ice cream to your next party or event in the Houston area! Contact us to request a quote.

Please note you can make a donation to our partner organization Houston Area Women's Center and get 15% off your purchase!
Our Services
Ice Cream Catering
Office party coming up? Lobby event in your office building? Birthday party? Even a wedding? Aren't you bored with the same old same old taco bar or tired sheet cake? Ben & Jerry's Ice Cream Catering specializes in serving your favorite flavors in cups, cones, and sundaes to turn your next gathering into an ice cream extravaganza. We show up and do it all—all you do is eat ice cream and party on.
Ice Cream Cakes
We have an ice cream cake for every occasion! Our fans love them for office parties, Mother's Day, Father's Day, Valentine's Day, graduation parties, and birthdays! Choose a ready-to-go ice cream cake for the spur of the moment party or create a custom cake that can be as unique in flavor and design as your occasion.
Ice Cream Delivery
Thank you for ordering delivery from Ben & Jerry's via GrubHub. Please give us a call with any updates or questions.
Ben & Jerry's in Houston,
T | 877.600.6522 Ext 106
Local Scoop Shop News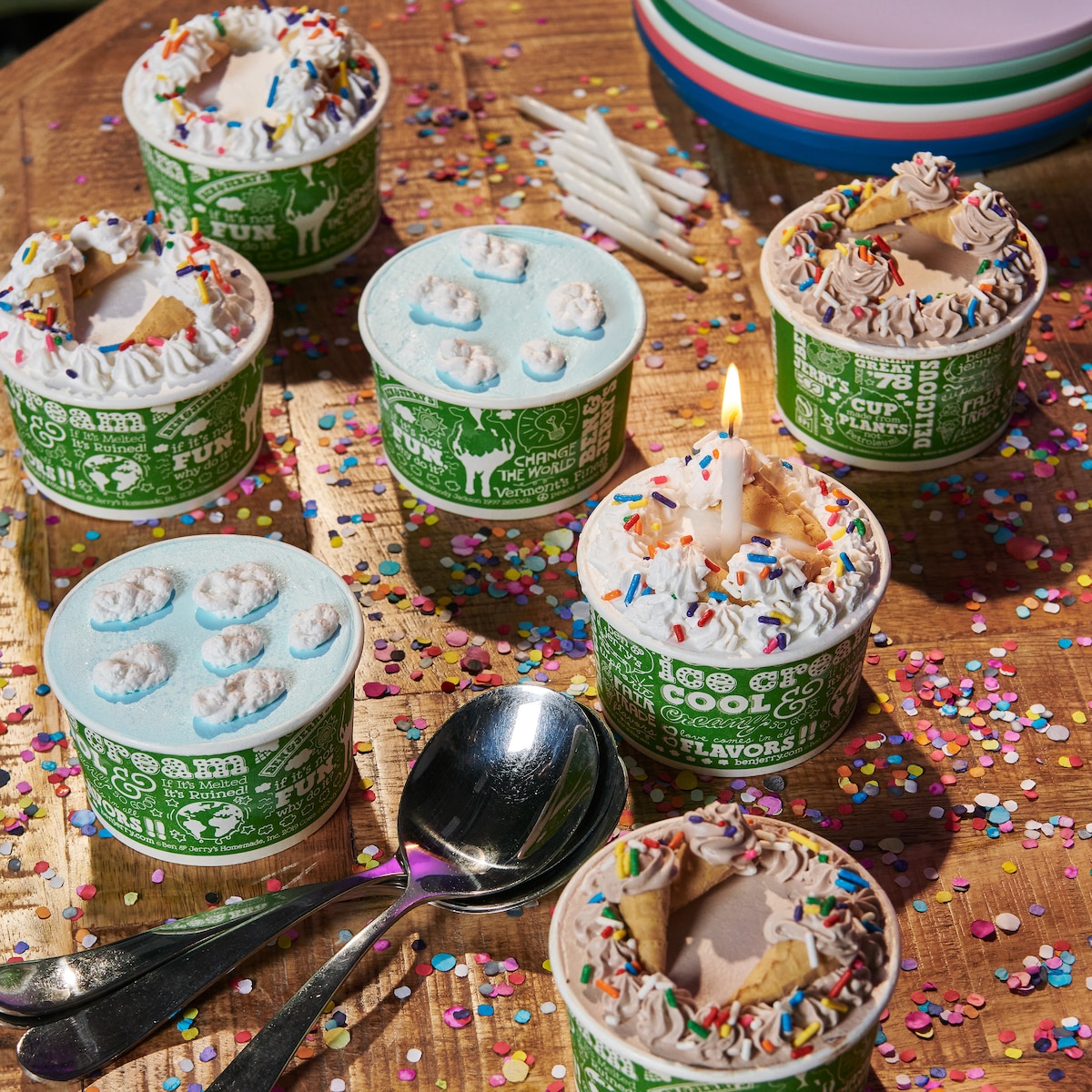 Ice Cream Parties To Go
Hosting a smaller gathering? Check out our small party pickup options.