hidden.locationBanner - node /sites/retail/contents/stores/united-states/massachusetts/porter-square
Porter Square
Monday: Closed
Tuesday: Closed
Wednesday: Closed
Thursday: Closed
Friday: 11:00am - 11:00pm
Saturday: 11:00am - 11:00pm
Sunday: 11:00am - 10:00pm
59 White Street
Cambridge, MA 02140
Our Shop
Want to have your Ben & Jerry's ice cream the way it was originally intended? Head into our locally owned and operated ice cream shop and dig into any of our euphoric ice cream flavors in the way the first scoops were served up by Ben and Jerry themselves.
Local Scoop Shop News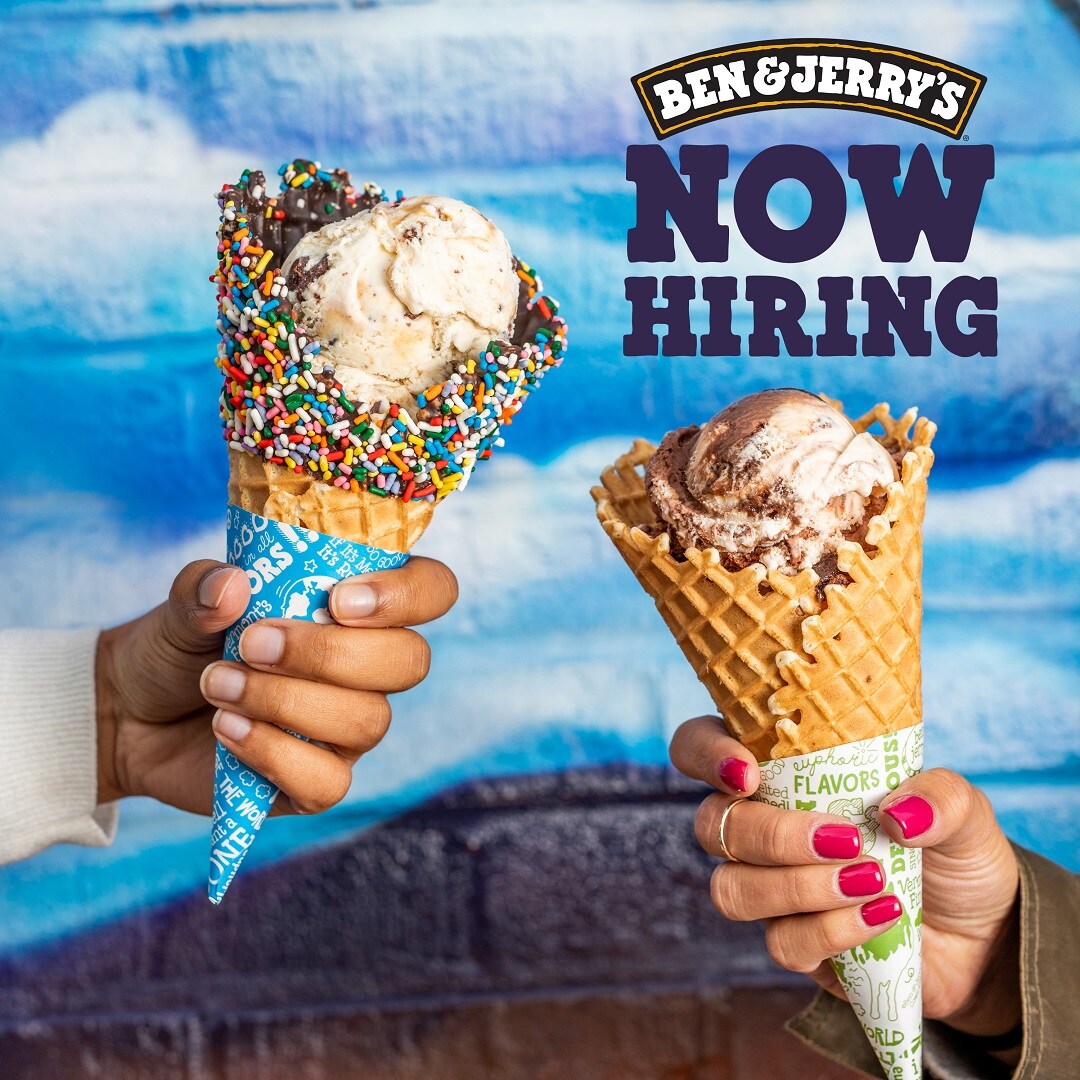 We're Hiring!
We're always looking for great people. If you are interested in joining the fun, please fill out the attached Job Application, and drop it off at the Shop, e-mail it to jobs@benjerrycambridge.com or fax it to 617-206-9514.
Top 5 Reasons to Work at Ben & Jerry's:
It's a financially rewarding place to work! We guarantee a minimum of $18/hour, with an opportunity to make a lot more.
You'll be part of the high-energy, never boring workplace that's unique to Ben & Jerry's.
We've got a simple dress code with new and highly collectible Ben & Jerry's t-shirts.
It's literally a fulfilling place to work. You'll get to eat what you sell.
You'll be proud to be part of a progressive business that gives back to the community.