hidden.locationBanner - node /sites/retail/contents/stores/united-states/california/ranchomirage
Rancho Mirage
Monday: 12:00pm - 9:00pm
Tuesday: 12:00pm - 9:00pm
Wednesday: 12:00pm - 9:00pm
Thursday: Closed
Friday: 12:00pm - 11:00pm
Saturday: 12:00pm - 11:00pm
Sunday: 12:00pm - 9:00pm
71800 Highway 111
Unit A-124
Rancho Mirage, CA 92270
Ice Cream Shop in Rancho Mirage!
Want to have your Ben & Jerry's ice cream the way it was originally intended? Head into our locally owned and operated Rancho Mirage ice cream shop and dig into any of our euphoric ice cream flavors in the way the first scoops were served up by Ben and Jerry themselves.



Local Scoop Shop News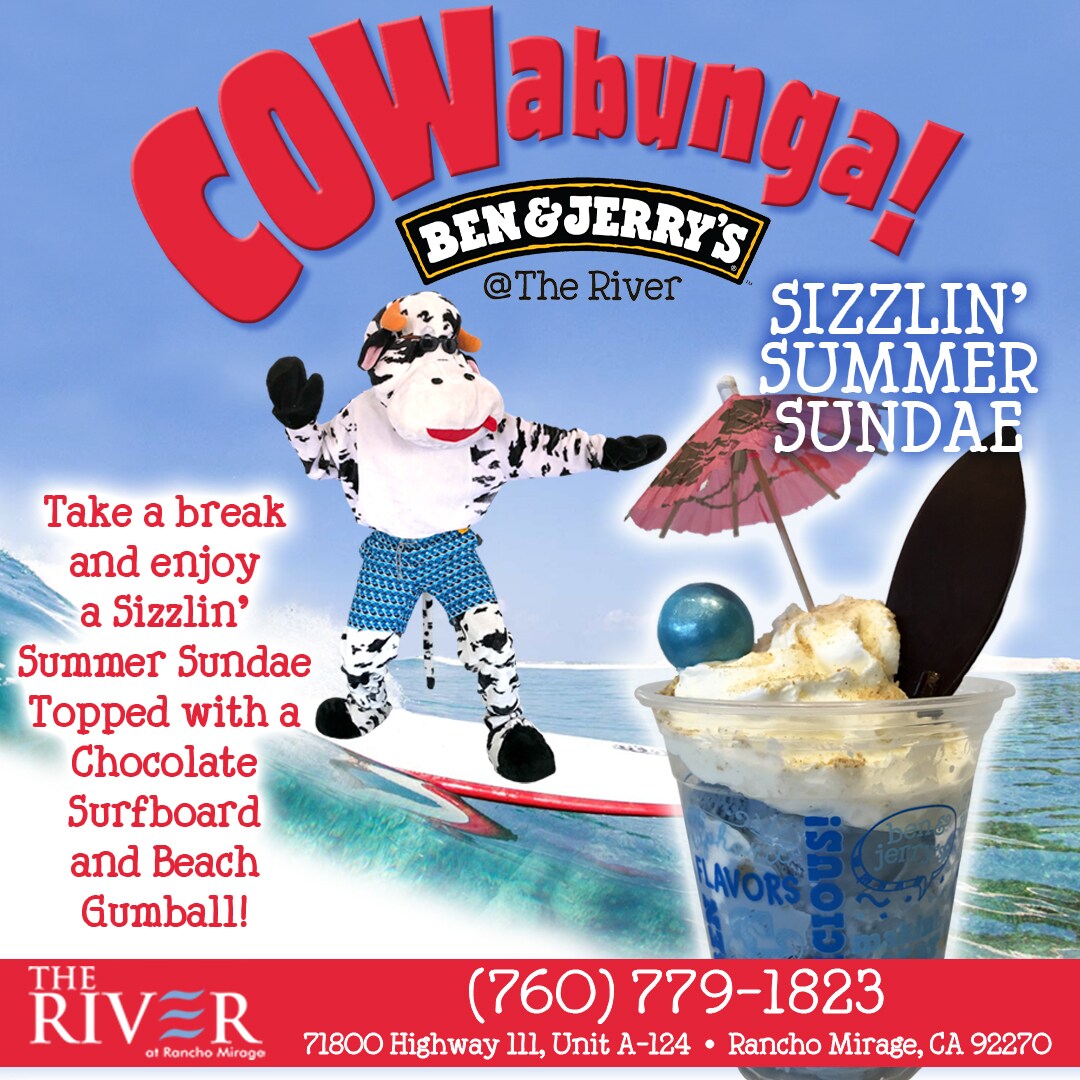 Cowabunga!! Chill out with a Sizzlin' Summer Sundae!
The summer heat is back and so is the Sizzlin' Summer Sundae. Enjoy a decadent delight with two scoops of your favorite ice cream. Topped with a chocolate surfboard, beach ball gumball, and wavy whipped cream! Other toppings include hot fudge or warm caramel topping, sandy graham cracker sprinkle, and topped with a mini umbrella. So head on over and get your Sizzlin' Summer Sundae made the way YOU like it!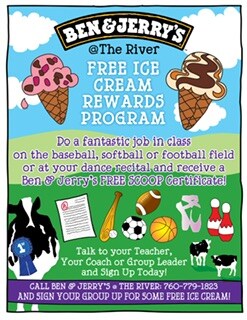 Super Sweet Incentive Program!
Attention teachers, clubs and organizations! Join Ben & Jerry's Reward Program today. Earn FREE ICE CREAM certificates. Ben & Jerry's celebrates knowing it's helping individuals strive to reach their highest potential and accomplish their goals one scoop at a time! For more information on how to enroll in this program please call 760-779-1823. Ask for Administrative Manager, Natalie Martinez, for more details.